EV Charging stations for your
home or business
You can charge an electric vehicle by plugging it into a public charging station or into a home charger. There are plenty of charging stations around the UK to stay fully charged while you're out and about. But to get the best deal for home charging, it's important to get the right EV electricity tariff, so you can spend less money charging and save more on your bill.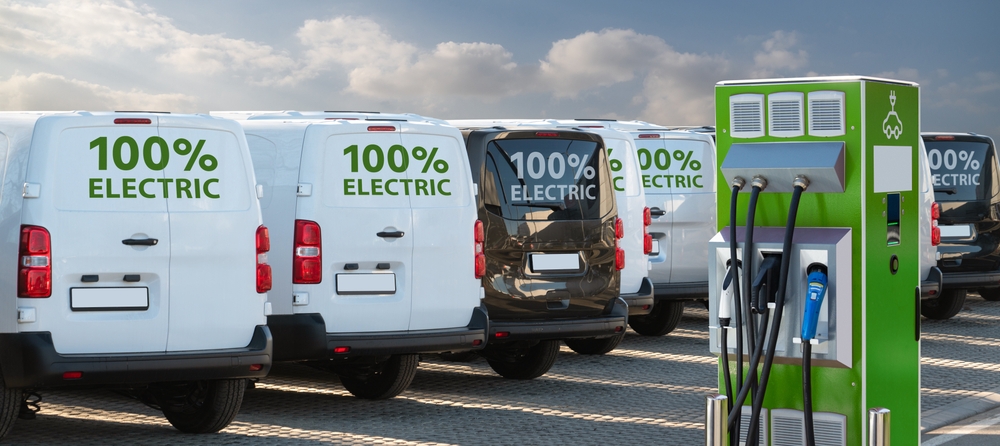 Are you thinking of installing EV chargers for your business?
You can attract an ever growing number of EV drivers as customers by offering charging points.
Businesses, charities and local authorities can take advantage of the Workplace Charging Scheme, which comes with incentives to reduce carbon emissions.
The Workplace Charging Scheme (WCS) is a voucher-based scheme for businesses for electric car charger installation. It can cover up to 75% of the cost and a maximum of £350 for each socket, for up to 40 sockets.
Benefits of installing a commercial EV charger
Show your customers and staff that you care about the environment.
Make the switch to EV and notice the monthly cost difference.
We can assist your business with zero rated company car tax.
Manage, report and leverage employee charging benefits.
Get up to £350 grant for every charge point you install at work
The UK Government's Workplace Charging Scheme (WCS) enables any business, charity or public authority to claim a grant of up to £350 per charging socket towards the cost of installing EV charging points, providing they have dedicated off-street parking for staff – up to a maximum of 40 sockets in total over multiple sites.
A key consideration is the WCS grant can only be used on the first round of installations, so charging points your business adds afterwards will not qualify for the grant.
To boost the uptake of electric vehicles in the UK, the office for low emission vehicles [ozev] offers grants to help with the costs of installing ev charging stations.
The ev chargepoint grant provides funding of up to 75% towards the cost of installing electric vehicle smart chargepoints at domestic properties across the UK.
*From April 2022 these will only be available for workplace charging and for homeowners who live in flats or rental accommodation.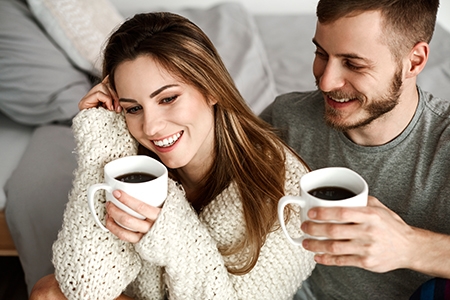 Apply For The Workplace EV Charging Grant to
Lower your carbon footprint
Reduce overall running costs
Offer reduced rate employee charging
Lead in facilitating the change to EV
How long does it take to charge a vehicle?
Charging an EV can be anything between 30-60 minutes and 8-10 hours. How long it takes to charge your electric car depends on the car's battery size, how many miles you do between charges, your charging behaviour and the power rating of the charger you're using. There are three main types of chargers:
Slow – usually rated up to 3kW is mainly used to charge overnight at home or workplace. Takes 8-10 hours to fully charge. 
Fast – rated at either 7kW or 22kW and can usually be found in car parks, supermarkets, leisure centres. Takes 3-4 hours to fully charge. 
Rapid – typically rated from 43kW and found at motorway service stations, petrol stations, supermarkets. Takes 30-60 minutes to fully charge but is only compatible with rapid-charging function EVs.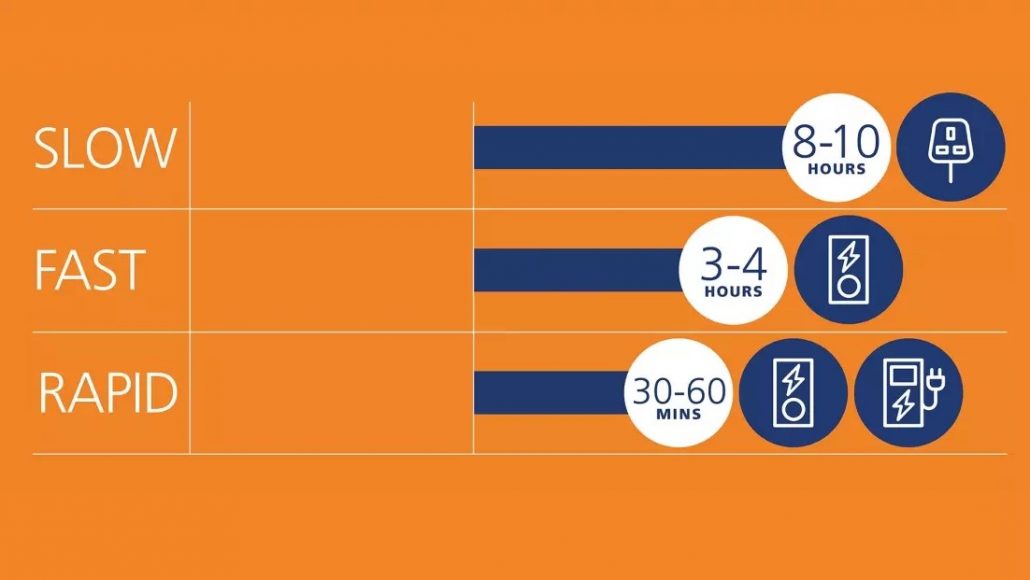 Get in touch with us today to discuss your requirements