Should you remove your cavity wall insulation?
Cavity wall insulation is an extremely popular, cheap and efficient method of retrofitting your home to be more energy efficient. In most instances, it can have a beneficial effect to both a residents health and help to reduce energy bills.
However, these effects can be negated and even become a detriment to the property and the resident. This could be down to:
Incorrectly installed insulation, such as walls not properly filled, with apparent voids.
The property wasn't suitable for insulation, such as, rubble in the cavity.
Failed damp proof course.
The wrong type of insulation material used for the property location. Certain properties, especially coastal, are not always suitable for every type of insulation. Closed cell, water resistant/proof insulation should be used in these situations, dependent on the wind driven rain index for you area.
Poor property maintenance. This can be anything from; not adequately maintaining guttering, or letting the external walls fall into a bad state of repair.
Voids have appeared due to building works, or home improvements.
Once certain types of insulation are wet, it becomes difficult, if not impossible to dry out. This produces cold bridging within the property, which can result in higher energy bill, a colder property, damp and mold growth. All of which can have a negative health effects for both the resident and the property, including potentially rusting the wall ties, which contribute to the structural integrity of the inner and outer walls.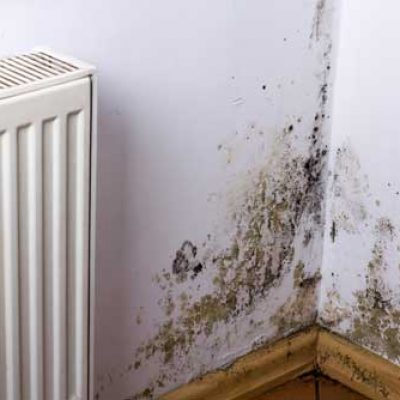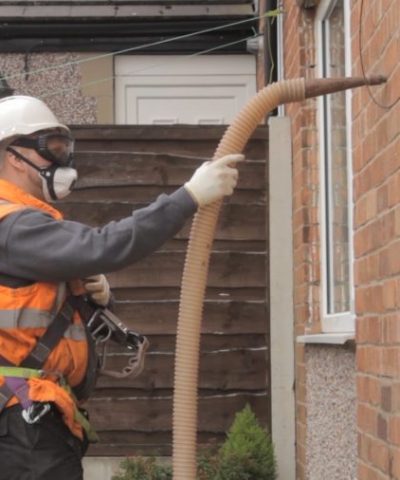 If you think your cavity wall insulation may be damaging your home, we can help. Call us, or complete our contact form and we will send out one of our suitably qualified building inspectors to complete a technical inspection report on your home.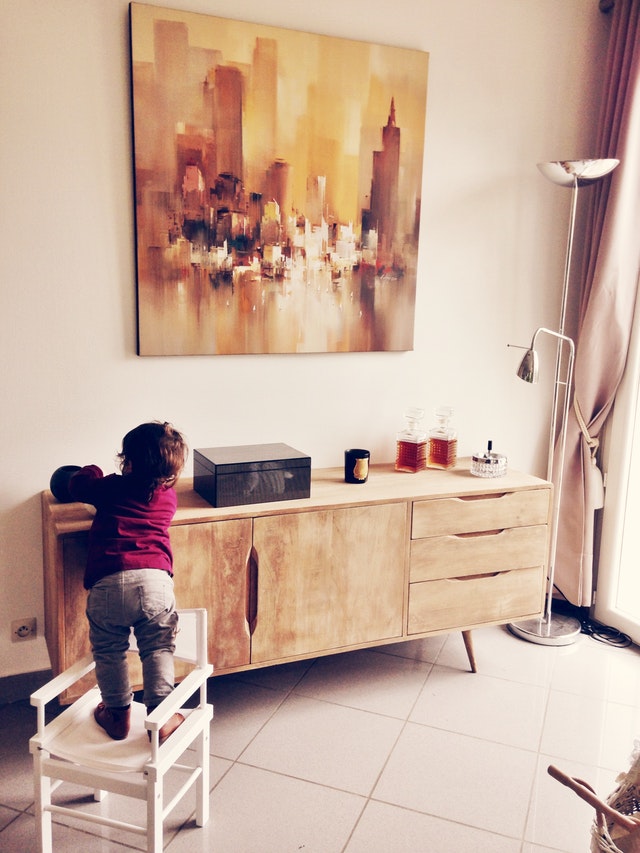 Our cavity extraction method is BBA approved. It involves re-drilling the previous injection holes, which were made when the cavity wall insulation was installed. Bricks are removed, one course above damp proof level, which our extraction manifold is inserted into. Compressed air is then blown down the cavity through the old injection holds and the material is removed by the extraction manifold.
Boroscope examinations are completed; pre, during and post extraction. Initially, to ensure the walls are suitable for extraction, during to enable us to monitor the extraction process and wall tie condition and post to guarantee the extraction process is complete. Additionally photographic evidence is taken at every stage of the extraction process, to ensure full regulation compliance and a certificate of completion is issued, once the process has been successful.
As long as your property is suitable, well maintained and the correct material is installed, there is no reason not to enjoy the many benefits cavity wall insulation can provide. If your property is deemed suitable after the extraction, drying out process and any required maintenance work has been completed, we can re-install the cavity wall with a suitable product.