We are Warm Front Limited and we pride ourselves on being one of the leading providers of insulation services and energy efficiency measures in the North West of England. Our offices are based in Dukinfield, Cheshire.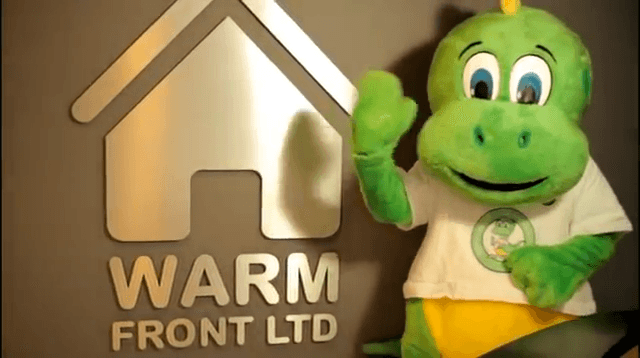 First established in 2005, Warm Front Limited are utterly committed to saving our customers money and providing an excellent level of service. We help our consumers and businesses reduce their costs by ensuring their properties are adequately insulated.
Through our network of partners and energy companies in the UK, Warm Front Limited has been able to make over 640 million kg/CO2 of carbon savings since its formation.
We offer energy saving solutions to the Private Sector and Social Housing Providers throughout the UK.
We provide Green Energy Solutions to the social and private sector with Ground and Air Source Heat Pumps, Building Fabric Solutions and Solar PV systems.
We are proud to say that we are an ethically run business, contributing to the reduction of fuel poverty. We aim to provide our clients with excellent customer service and a better standard of living by improving their environment.
At Warm Front Limited we have an enviable quality management system that strives to continuously improve our products and services. This improves our clients quality of life whilst saving them money.
Having strong partnerships with major utility companies allows us to achieve our healthy goals, enabling Warm Front Limited to be the first choice for most home owners and social housing providers in the UK.
Vision
Our vision is to provide high standards of energy efficiency solutions to all of our customers. We aim to work alongside the UK Government and local partnerships to help eradicate fuel poverty, additionally providing a greater quality of life for all our clients.
Mission statement